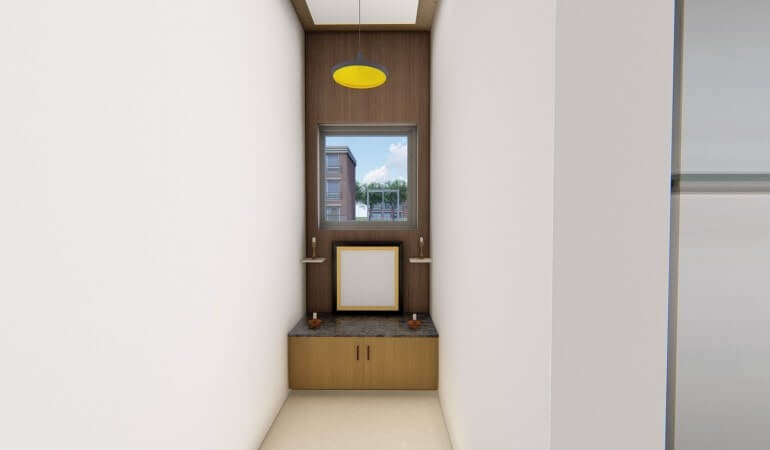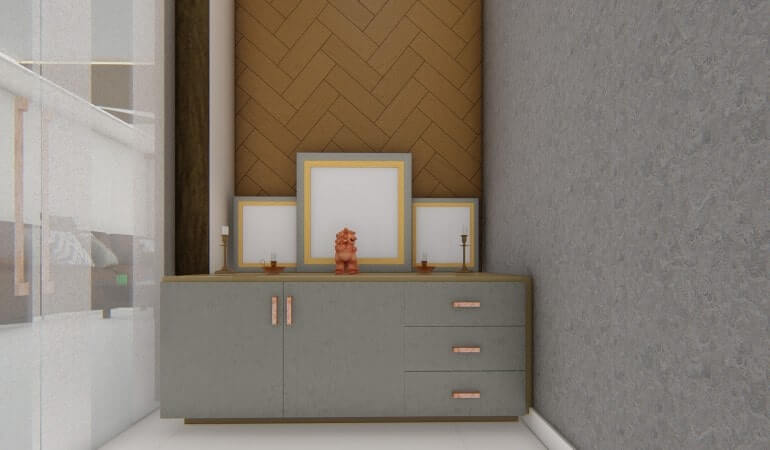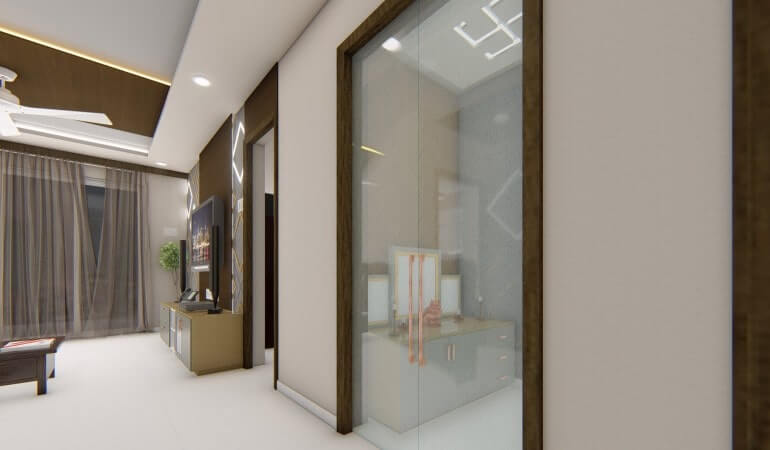 Pooja Room
Design Services
Best Pooja Room Interior Designers in Hyderabad
Pooja room is a sacred place that brings positivity and puts one belief system in a place. Many of you, want to make your pooja room a small size mandir in your house matching your preferences to offer your prayers every day. Well, your command is our priority, we can design the sacred space and shape it into a serene pooja mandir or a prayer room.
Now, following one's religion is the most important element in designing the pooja mandir. Keeping the culture and religion we develop walls, paint walls with religious colours to bring peace, and keep the place serene. We go to mandir to obtain peace and keep our mind and heart at peace at least for some time in this chaotic life. We assure the environment in your home using unique traditional carvings to the pooja door, inserting bright lights, adding serene backdrops and also painting walls, and choosing soft furnishing materials to enhance the spiritual vibes in the pooja room.
We can add more specifications like glass doors, transparent motifs keeping up one's religion, choosing distinctive furniture, subtle colours and step-wise arrangements of deities in the mandap to give the positive and divinity.